Overview
BMW is colloquially referred to as BMW, BMW AG, Bayerische Motoren Werke AG, or Bavarian Motor Works. This German vehicle manufacturing company has produced motorcycles, automobiles, and electric vehicles since it was founded in 1916.
Having to compete against its local rivalries, such as Mercedes Benz and Audi, the BMW company made more than 1.5 million vehicles and 117,109 motorbikes of all the firm's brands in 2012.
Today, this vehicle manufacturer has a whopping $53.19 billion in its market capitalization, earning the 320th most valuable company worldwide.
Company Profile
| | |
| --- | --- |
| Company Name | Bayerische Motoren Werke AG |
| Website | https://www.bmw.com/en/index.html |
| Founded | March, 1916 |
| Founders | Camillo Castiglioni, Franz Popp, and Karl Rapp |
| Key People | Oliver Zipse – Chairman of BMW AG Board, Ilka Horstmeier – Board Member (HR & Human Relations), Dr. Milan Nedeljkovic – Board Member (Product), Pieter Nota – Board Member (Sales, Customers & Brand), Dr. Nicolas Peter – Board Member (Finance), Dr. Joachim Post – Board Member (Purchasing & Network Supplier), Frank Weber – Board Member (Technology Development) |
| Headquarter | Munich, Bavaria, Germany |
| Company Revenue | $111.24 billion as of 2021 |
| Key Competitors | Volkswagen AG, General Motors Company, Ford, Hyundai, Honda, Nissan Motor Company, Toyota Motor Corporation, Tata Motors, Ltd. |
What is BMW? A Brief History
The abbreviation "BMW" stands for Bayerisch, which translates as Bavarian. For more than a century, the manufacturer has built many of the most wonderful automobiles, motorbikes, and airplane engines on the planet.
In addition, 'the ultimate driving machine' is a slogan utilized to describe the vehicle performance of this manufacturing company by the Northern American since 1974.
The ex-vice president of the company's global sales and marketing department, Bob Lutz was the person to invent this phrase, and the rest is history.
BMW was founded following a reorganization of the Rapp Motorenwerke airplane manufacturing corporation in 1917.
Moreover, the Dixi was the first car that the company successfully manufactured under its name BMW. Then, this car set the company on the path to being a major player in the automobile industry.
After so many years of consistent performances, this automobile company was considered to be the world's most eminent corporate and was ranked number one by Forbes.
Since then, word of mouth and branding has been the key success to the company's sales as 60% of customers are driven by perceptions rather than the products.
How Does BMW Work and What Does it Offer?
So how exactly does BMW work?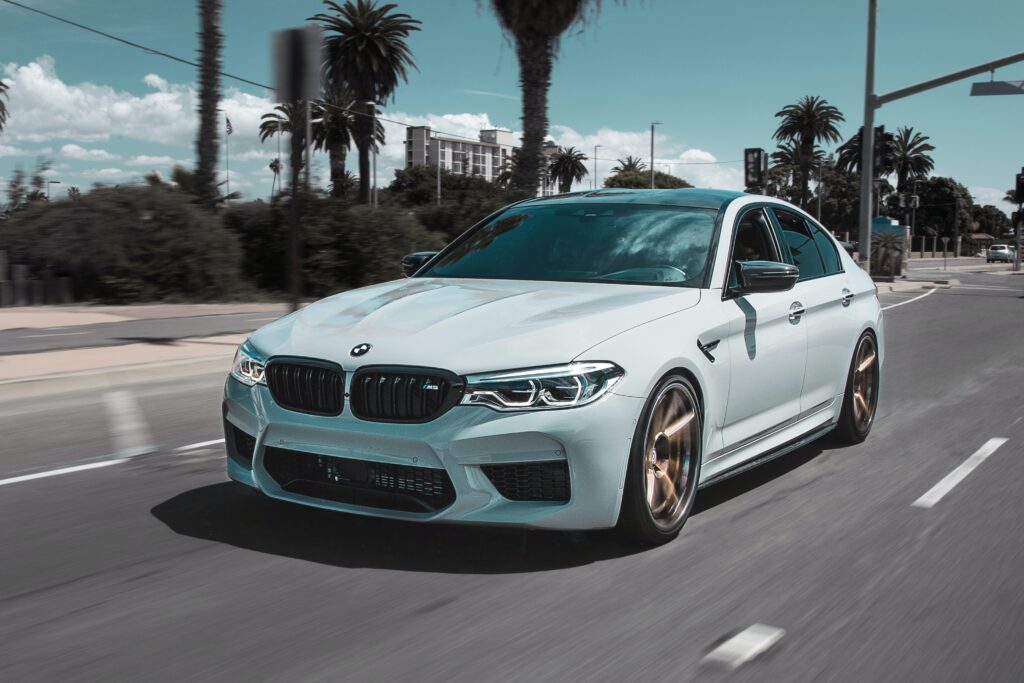 BMW or Bayerische Motoren Werke AG manufactures vehicles like Mini Cooper, Rolls-Royce, and BMW separately under its own brand name. Also, the BMW Motorrad is for motorbikes.
Besides its focal focus on vehicles, the company was ranked fourteenth as the world's most motorcycles production in 2017. That year saw this gigantic manufacturer produce over 2.2 million automobiles as well.
With no surprise, Formula 1 and other car-racing tournaments are two of the company's most notable achievements in the world of motor racing.
What does BMW offer to its consumers?
BMW is putting quality as a top priority at every stage of the manufacturing process to guarantee consistent customer satisfaction.
In addition, it aims to accomplish this by applying exceptional management quality in all aspects of the company's operations.
Inbound logistics, outbound logistics, marketing & sales, after-sale services, production, development, and supply chain all play an important role in maintaining quality.
BMW Business Model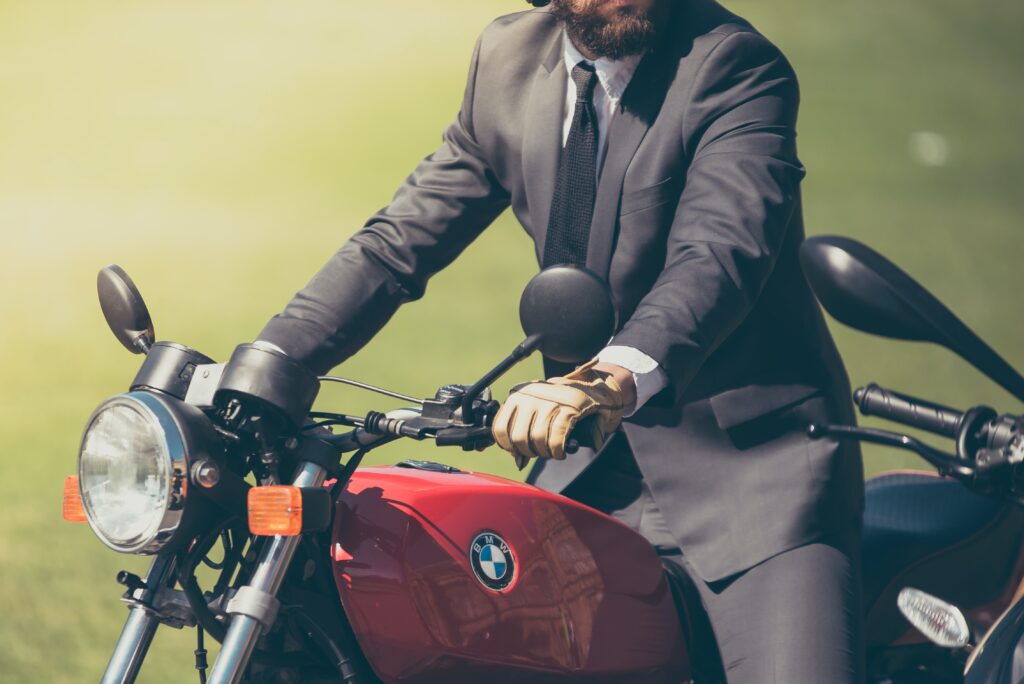 It is important to know that there are a lot of different types of business characteristics and models that work with different goods or services.
Each unit has a shared core, yet each division can operate autonomously from a management perspective.
From pulling to pushing
Push-pull systems are used in business to describe how a piece of information or product moves from one person/place to the next. Supply networks are generally recognized as the push while the customers' demand for the product is regarded as the pull factor in the system.
In this case, the BMW company needs to manufacture sufficient automobiles to meet the needs of their customers with this model.
Business Innovation
When it comes to business model innovation, the digital revolution has produced an atmosphere that is suitable because technology has revolutionized how organizations function as well as offer services to their customers.
The BMW i4 eDrive40 is an example of the up-to-date electric car that the company has produced.
Loyalty Program
Without a doubt, any company would prefer this kind of incentive program to attract customers to come back again. It is an extremely effective and profitable business approach.
 In addition, the program is all about providing customers with more than just the goods or services they are purchasing. Moreover, incentives such as coupons, points, birthday discounts, or member discounts are often offered as part of these programs.
For BMW, the company presents a few incentive programs as can be seen here.
BMW Unique Selling Propositions
An experience selling model is utilized to attract customers' experience and feeling through the product or service representation. In return, it enhances the product or service value.
Furthermore, BMW applies this experience model by visual representation of the product to its potential clients. Therefore, the company made successful deliveries of more than 2.2 million automobiles in 2021.
Other than that, BMW's enthusiastic commitment to the future is rooted in the company's extraordinary history of innovation.
The outstanding and exceptional designs and innovations are the outcomes of all those excited and enthusiastic people of the company that is more than manufacturing automobiles. 
How Does BMW Make Money?
Direct Sales:
When a shop sells directly to customers instead of through middlemen, direct selling is called. There are no retail margins or additional costs associated with this method of doing business.
On top of that, a direct sale is good for customers because it makes things easier and more convenient for them. In addition, since customers can test the performance in real cars, they are more satisfied through the first experience.
Hence, BMW has made a lot of profits with this direct selling method.
Add-Ons:
In the business world, an "add-on sale" refers to selling a secondary product to the main one. In other words, spare parts could be one of the selling propositions of this German vehicle company.
Leasing:
The company offers a leasing program to clients because the clients prefer a financial flexibility option. Thus, a contract clearly sets out how a person can lease a BMW car or motorbike.
On top of that, the corporate allows customers to customize their possible conditions to meet the agreement, including low monthly payments, term lengths, and so forth.
BMW SWOT Analysis
A SWOT model is often utilized to analyze the competitiveness of one company so that it can set a plan for further strategies.
In addition, the analysis will provide robust and empirical data to the reality of the company's strengths and weaknesses in the industry.
Strengths
An established and global automobile manufacturing company for more than 100 years
Revenue of over $111 billion in 2021.
In recognition as the world's most eminent vehicle company by Forbes.
Manufactures millions of transports every year, including ordinary cars, luxurious cars, electric cars, and bikes.
Establishes a well-balanced market share across continents, such as Asia, Europe, and North America.
BMW makes significant investments in electric, hybrids, and autonomous vehicles.
The company is the world's most prestigious brand.
Demonstrates the top valuable brand, ranking 21st worldwide.
Operates assemblies and sales networks of more than 140 countries.
Weaknesses
There were 357,000 vehicles to be recalled due to the Takata airbag inflators problem, which caused a doubtful decline in the company's reputation.
The EU imposed on BMW to pay roughly $1 billion because of neglecting the emission cartels.
BMW cars are quite expensive and difficult to find spare parts for some countries.
The 'ultimate driving machine' slogan might be a constraint due to the lacking development of automated-driving features in BMW's car.
If the company produces cheaper cars to suit ordinary customers, it will contradict its initial claims.
Opportunities
A Car-renting business or app is a great opportunity that the company needs to consider exploiting.
Newly developing countries also have potential markets for the company to eye on.
BMW has the opportunity to build the foundation for a long-term supply of autonomous driving.
The automobile can upgrade its existing products to become super eco-friendly with the green concepts.
Threats
The global pandemic has been putting the company in difficult times. Plus, the Russian invasion might add economic barriers to many EU customers, leading to the company's external threat as well.
The increase in manufacturing costs is competitive and complicated.
Besides, a newly emerging threat resulting from the Russian-Ukrainian war is the rise of oil prices. It does affect customers, so is the company's production cost.
The threat of tough competition against other giant manufacturing companies. BMW is vulnerable to losing market share and customers to more powerful competitors like Mercedes-Benz and Lexus. In Southeast Asia, Lexus and Toyota are ahead of it.