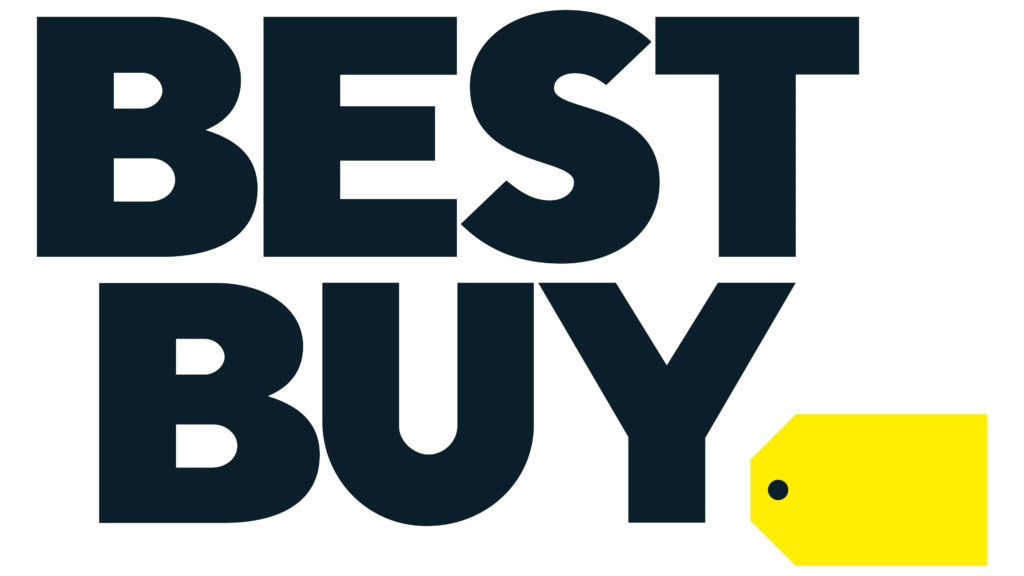 Overview
Best Buy is a marketplace that sells wide-ranging tech devices. The company aspires to offer reasonable-priced products, competent technical services, and outstanding assistance to all its clients. Therefore, it is more than just a casual electronic goods shop; it is a remarkable place that provides modern solutions to modern problems.
The firm serves the customers via the retail outlet chain, Geek Squad agents, distribution centers, and online sales platforms.
| | |
| --- | --- |
| Company Name | Best Buy |
| Website | https://www.bestbuy.com/ |
| Founded | 1966 |
| Founders | Richard M. Schulze   |
| Key People | Corie Barry – Chief Executive Officer, Daniel Grossman – Chief Medical Officer, Sharon McCollam – Chief Administrative Officer and Chief Financial Officer Paula Baker – Chief Human Resources Officer, Jude Buckley – Chief Commercial Officer |
| Headquarter | Richfield, Minnesota, United States |
| Company Revenue | 47.26 billion USD (2021) |
| Key Competitors | Gamestop, Target, Amazon, Walmart, and Costco.   |
What is Best Buy? A Brief History
Best Buy is a world-renowned American electronics store based in Richfield, Minnesota. The company's story started when James Wheeler and Richard M. Schulze founded Sound of Music, an audio specialty business in 1966. However, in 1983, it was renamed "Best Buy" with a grander concentration on electronic goods.
How Does Best Buy Work and What Does it Offer?
Best Buy sells goods and services to clients who seek help from its physical stores, Geek Squad, or online selling applications.
The corporation has a solid mission to serve as many clients as possible, either national or international business partners. The firm is vividly segregated to operate in different world regions, including the United States, Canada, and Mexico, with its exponential growth.
Best Buy Business Model
Best Buy is among the top electronic retailers that have outlived and prospered in the current hypercompetitive retailing industry. Until now, it has succeeded at maintaining profitable revenues despite intense rivalry from numerous competitors by adapting its business model as follow:
Hyper Online Marketplace
Best Buy is a hyper online marketplace. It comes from a combination of hyper marketplace and online e-commerce.
This kind of e-commerce website collects its products, services, and information from multiple third parties or, in some cases, the brand itself. While the market operator deals with the transactions, it also embraces peer-to-peer retails between enterprises or individuals.
Moreover, this marketplace often has more ample supplies and options than common online retail sites since they combine items from various potential contributors.
Furthermore, pricing could be highly aggressive. Like other large-scale merchants, hypermarkets like Best Buy often implement their operation in a low margin but high volume, implying fierce battles of lower prices.
Advertisement
This is known as an ad-based revenue model. As businesses sell either items or services or a combination of the two, they need a lucrative platform to promote their offerings. As a result, the organization accumulates revenue by stimulating promotional campaigns to clients from those business partners.
Affiliate Marketing
In every affiliate business model, commission fees are applied. The truth is affiliate marketing is a popular online business method with a lot of room for expansion. When a customer buys via a referral link, the affiliate receives a certain percentage of the deal's cost.
Resellers distribute the items from other merchants or companies on your sites or in your corporate store. You are then reimbursed for introducing new customers to the firm that provides the products or services.
Affiliates often use a pay-per-display or pay-per-sale approach. As a result, the company could reach diverse users by engaging in extra active sales or marketing activities.
Referrals
The business could promote its provisions via referrals or word of mouth, both physical and virtual, to attract new customers. Since these marketing strategies are typically impromptu, each organization must influence users by using appropriate techniques to trust consumers.
Boosting referrals via word of mouth might sound like an old-fashioned way, but it is ultimately the most trusted approach.
Best Buy Unique Selling Propositions
The entity has its unique selling proposition as follow:
Privileged Membership
This is when customers become members of a group, individually or collectively. Certain memberships may demand a price or specific requirements to join, but others can be completely free.
As a result, members can enjoy extra perks or advantages, but not all members have the same treats and entitlements.
For example, some lavish membership clubs may provide their members with extraordinary services such as vacation bookings, restaurant recommendations, and event participation.
High-Level Customer Loyalty
Customer loyalty requires providing customers with value beyond the product or service itself. It is often made available via incentive-based programs such as member discounts, birthday discounts, coupons, and points.
These days, almost every company has a similar incentive-based plan, which awards consumers with points for each purchase they make with them.
Strong Customer Relationship Management
Customer relationship management (CRM) is an effective and efficient technique for building a good rapport with existing and future customers. This implementation could strengthen the shoppers' positive experience with the business, which eventually amassed the organization's sales growth.
How Does Best Buy Make Money?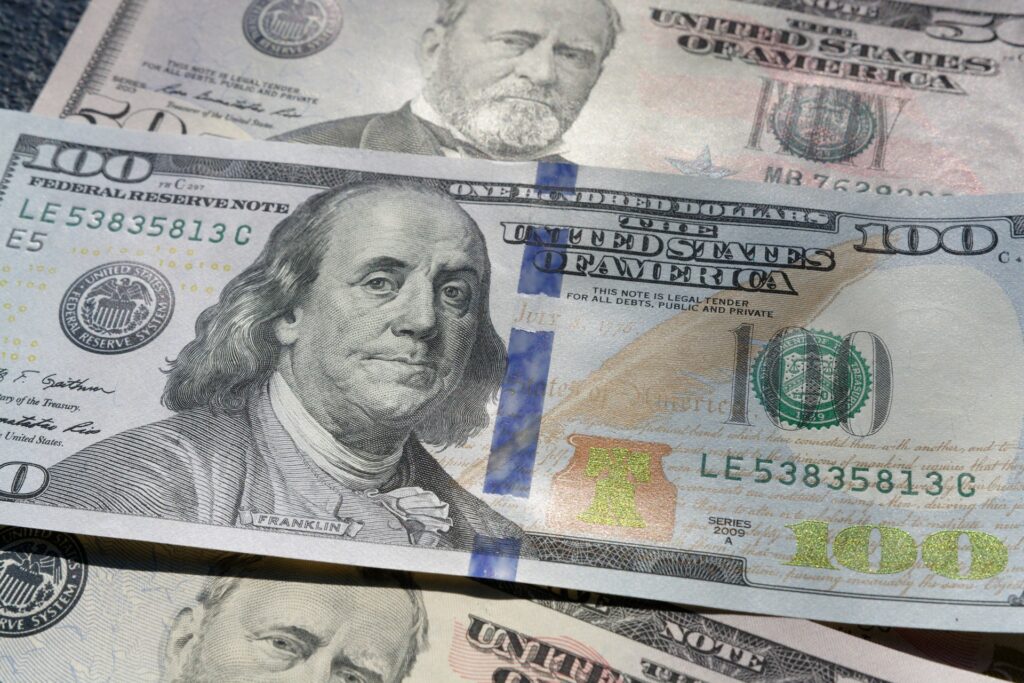 Best Buy makes money by selling technology and electrical items. However, it is notwithstanding that its sales generally work offline and online.
Customers can grab their needed items from any of its stores or nearby distribution centers for offline service.
For online, users can place orders from the company's app, which is compatible with iOS and Android. With these user-friendly options, customers can access a broad choice of electronic devices. Their products contain:
Consumer electronics include portable audio gadgets, home theater, healthcare, and digital home automation.
Computers and phones like mobile phones, tablets, e-readers, computing, and networking devices.
Entertaining tools, including software and hardware of gaming, music, and movies.
Household appliances like washing machines, cookers, refrigerators, air fryers, dishwashers, blenders, coffee makers, etc.
Services of delivery, installation, protection, maintenance, repair, design, consultation, and many more.
Best Buy SWOT Analysis
Although Best Buy has a strong presence among its tough competitors, it is in a potentially unsafe zone in a rapidly swapping industry. Therefore, a SWOT analysis can evaluate if the entity will make it or break it, as more rivals keep coming.
Strengths
Ground-breaking sales-service strategy: Best Buy is a tech company that solves customers' problems by providing brand comparison tools, specialist counseling, and servicing for all devices it sells.
Outstanding customer service: The firm values its consumers and guarantees that they may get goods and services via tech assistance from Geek Squad or shop staff.
Market domination: the company gets all of the advantages of being the most prominent electronics shop. It has 1231 shops throughout the United States, Europe, Canada, Mexico, Turkey, and China.
Business merger and acquisition: For years, the firm has merged many strategic assets that have allowed the store to capitalize on profitable prospects.
Weaknesses
Too dependent on electronics: As we all know, technology is forever-evolving, raising threats in the electronics industry. The entity's reliance on electronics to generate sales could be outdated quickly if there is not enough innovation.
Adverse publicity: In January 2020, it was disclosed that the corporation's board was under investigating claims of an improper sexual connection between its CEO and another corporate official. These accusations against the company's leader put the store negatively.
Limited in the United States: The business has 1231 shops worldwide, with 997 of them in the United States. This is why the corporation is not well-known outside of North America. Limiting its activities to and outside the United States exposes the brand to many market challenges.
Opportunities
Emerging market expansion: With the majority of its outlets in the United States, the entity should strive to expand more globally to flourish in developing nations, as opposed to the flooded and aggressive UK market.
Online sales increment: Although the firm has successfully implemented e-commerce, there is still space for expansion. As of February 2020, internet sales amounted to 25% of overall sales. Therefore, the company should strive for the same degree of e-commerce acceptance as Amazon does.
Senior health emphasis: The organization could generate more money from healthcare electronics. That is why it is now focusing on electronic healthcare products that serve the health of elders.
Threats
Fierce competition: Best Buy resists with daunting and tenacious merchants like Amazon in the virtual market. As a result, these competitors are plotting how to steal each other's market share, whether online or offline.
Rise in counterfeits: The firm is mainly reliant on gadgets, yet they target fake products. The digital era's knockoffs are of excellent quality yet highly inexpensive. Even devotedly loyal customers will find this deal too good to pass up.
Retail economic downturn: While Kmart, Forever 21, and Walgreens were shaking due to the pandemic and other underlying factors, Best Buy may need to level up its game and escape those footprints as much as it can.
Inevitable strikes: Although the USMCA was prepared for America's First agenda to motivate workers on both sides of the border, employees at Home Depot in Mexico are organizing a walkout for better compensation. Since strikes are contagious, the organization must be ready for such an event.